Summer is the perfect time for children to explore their creativity in the kitchen and try their hand at making delicious and refreshing drinks. Not only does it provide them with an opportunity to learn valuable culinary skills, but it also allows them to beat the heat with their own creations. 
Let's look at some interesting summer drinks that children can easily make at home, using simple ingredients and minimal supervision.
Watermelon Slush

Watermelon slush is a classic summer drink that is not only hydrating but also incredibly tasty. To make this refreshing treat, children can blend fresh watermelon chunks with ice cubes and a squeeze of lemon juice. This vibrant drink is rich in vitamins and antioxidants, making it a healthy choice for hot summer days.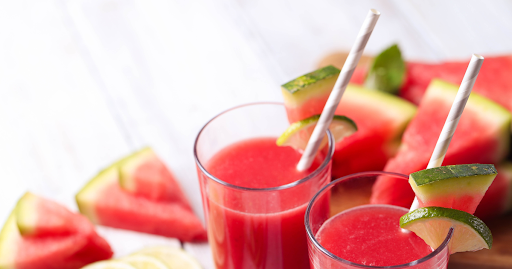 Lemonade with a Twist
Lemonade is a timeless summer favorite that children can customize by adding their favorite fruits or herbs. Encourage them to experiment with flavors like strawberry, raspberry, or mint. They can blend the chosen fruit or muddle the herbs with sugar and lemon juice before adding water. A glass of homemade lemonade is sure to quench their thirst and satisfy their taste buds.
Tropical Fruit Smoothie
Children can create a tropical paradise in a glass by making a refreshing fruit smoothie. They can combine a variety of fruits such as mangoes, pineapples, bananas, and oranges with yogurt or coconut milk for a creamy and nutritious drink. Smoothies are an excellent way to incorporate essential vitamins and minerals into their diet while enjoying a cool treat.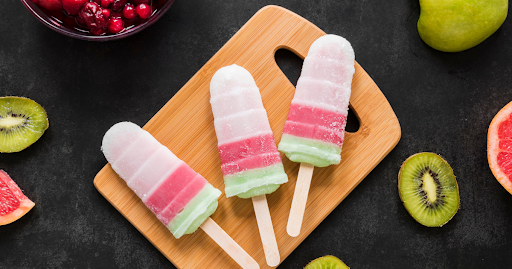 Homemade Fruit Popsicles

Popsicles are a fun and delicious way to stay cool during the summer months. Children can make their own healthy versions using fresh fruits and natural sweeteners. They can puree fruits like berries, kiwis, or mangoes, and pour the mixture into popsicle molds. Adding a bit of honey or agave syrup can enhance the sweetness. After a few hours in the freezer, the refreshing fruit popsicles will be ready to enjoy.

Cucumber-Mint Cooler

Cucumber-mint cooler is a refreshing drink that can be prepared in minutes. Children can blend peeled and chopped cucumbers with a handful of fresh mint leaves, a squeeze of lime juice, and a touch of honey. They can strain the mixture and serve it over ice for a cool and invigorating summer beverage.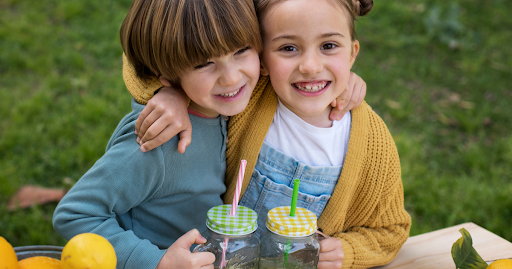 Strawberry Milkshake
Strawberry milkshakes are a classic treat that children can easily make at home. They can blend fresh strawberries with milk and a scoop of vanilla ice cream to create a creamy and indulgent drink. For an extra touch, they can top it with whipped cream and a strawberry garnish.
Encouraging children to make their own summer drinks at home not only keeps them engaged and helps them develop important culinary skills. By experimenting with different flavors and ingredients, children can beat the summer heat while enjoying tasty and healthy homemade drinks. So, let them embark on this culinary adventure and make their summers more refreshing and enjoyable.