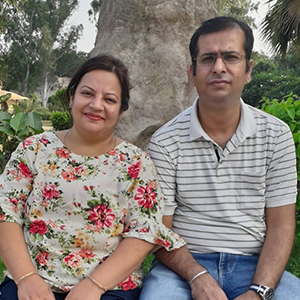 Shweta Bhatia and Rohit Arora
Parents of Madhav Arora (Grade V)
Our child is in Grade V at The Blue Bells School for Integrated Learning. We are really very pleased to see him happily learning. The curriculum is full of fascinating activities. The dedicated team of educators not only brilliantly take care of academics and extra-curricular activities but also very sensitively deal with the emotions of children confined at home.
In this pandemic situation, the school has really adapted itself to the new normal. Events, assemblies are all being conducted virtually and so beautifully.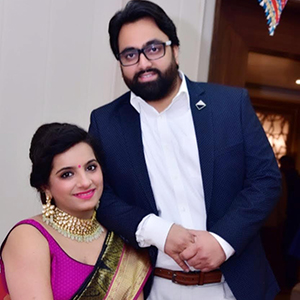 Megha and Rajat Bali
Parents of Dhruvit Bali (Grade V)
As parents, we all go through tough decisions - one of them being the "school hunt". Like every parent, we also wanted the best for our child, but were confused because of the many options. We chose Blue Bells because of their prestigious history in education sector. We were skeptical in the beginning as this was the first batch, but today when we look at the growth of our child, we feel so proud of our decision. There can be no better school than this, be it academics, curriculum or overall development of child. We are proud to be a part of the Blue Bells Family. Thank you so much for taking away all our worries.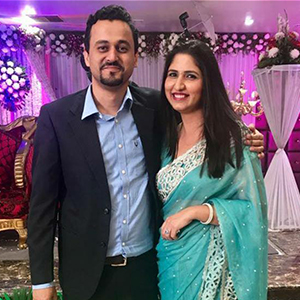 Priyanka and Gaurav Misra
Parents of Reyansh Misra (Grade V)
When we got our kid admitted in The Blue Bells earlier this year, my husband and I were skeptical since it was new. The pandemic also accentuated our concern. However, we took a leap of faith owing to the long legacy of Blue Bells and pedigree of the management. Almost 6 months down the line, it has been one of our most gratifying decisions.
We have seen such a positive change in our kid since he started studying here. The teachers are highly engaged and truly care about all-round development of kids. During the pandemic, the school quickly adapted their 'ways of teaching' to impart education remotely. We are extremely thankful to the academic staff for helping to bring the best out in our son.