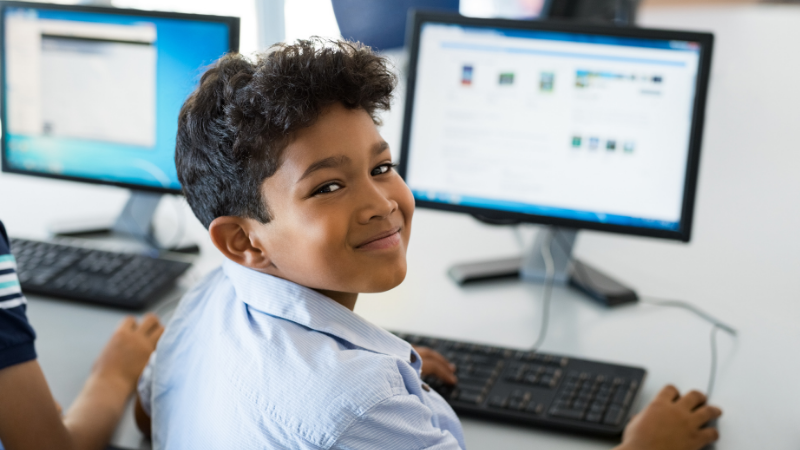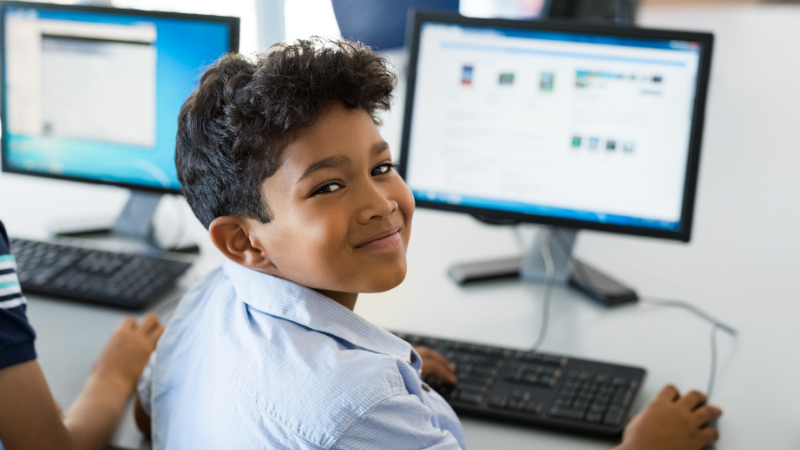 As we go through the 21st century, the incorporation of technology in the curriculum has become imperative. Its integration provides a dynamic and collaborative learning experience to students, which has revolutionised the whole system of education. The classrooms are now redesigned innovatively to suit the evolving needs of learning in top schools of Gurgaon. The adoption of technology has entirely transformed the way of teaching and learning.
When we talk about technology, we don't limit it to mere e-learning approaches but a lot more than that. Nowadays, teachers are trying to adopt innovative teaching methods through technologies to teach students. Technologically advanced teaching techniques and amenities make students learn new things from the surroundings, environment, and ecosystem developed by the school that helps to evolve their capabilities. Here are a few ways in which technological integration can help students in their development:
1. Enhance Student's Engagement
To keep children engaged in the class is never easy. Technology plays a vital role to make learning a fun activity for them through audio, video, gamification, and presentation methods. This teaching approach is quite interesting and turns the learning into fun. It attracts students but apart from keeping them engaged, such technologies build an interactive teaching environment and encourage the tendency of understanding a subject rather than just memorizing it.
2. Increased Involvement in Activities
With the introduction of technology, a school turns into a smart place for learning. With technologically innovative and green environment models, schools are making students involved in real-life activities with studios for performing arts, multisports grounds, technology labs, customized classrooms, and so on. With technologically advanced facilities the best schools in Gurgaon make students indulge in real and environment-friendly activities which improve their motor and psychological skills.
3. Prepares Students for the Future
Nowadays, students need to acquire varied skillsets with a working knowledge of various technological tools such as electronic calendars, web pages, virtual meetings, teleconferencing, and so on, to be ready for the future. With the inclusion of online applications or technologies like Skype, Google Drive, etc., in the curriculum, the top schools of Gurgaon ensure the preparation of their students to fit in the modern workspaces after schooling.
4. Connection with the Real World
When it comes to education, it has to be realistic. In addition to academic preparations, the best schools in Gurgaon focus on their overall development. The books make students imagine the content they are reading but technology allows them to experience it through virtual tours of a foreign land, solar system, historical places, chemical reactions, and so on, through smart boards. The removal of physical barriers in the classroom through technology gives the students a new way to connect with the real world. It gives a whole new perspective to kids towards the world.
5. Access Information More Easily
With the integration of technology in the curriculum, it becomes easier for students to find the right information and varied content quickly. The e-learning approach is replacing traditional books with e-books and personal tutors with digital educators who make educational videos for students. Online courses are also a new hit nowadays, which allows students to get one-on-one assistance related to their course from their teachers anytime and anywhere.
Take Away
The future is filled with technology, therefore, to make our children succeed in life, it is crucial to make them tech-savvy. The Blue Bells School includes the technology in its curriculum but also pays heed to the requirement to teach students the difference between the right and wrong content online. We believe that introducing students to technology will get them hands on it and that will offer them an edge over others.