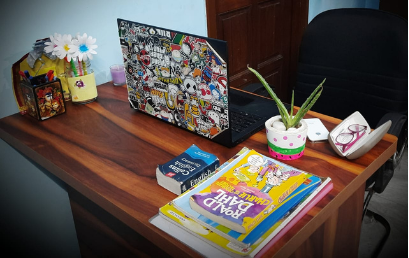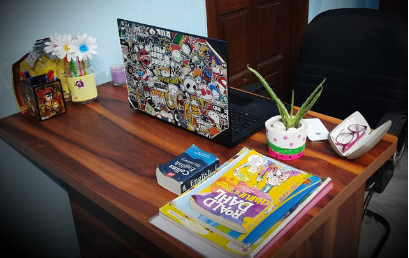 Unable to decide what space is ideal for your kid's to study? 
Setting up a brand new study space for your kid at home will help them feel more comfortable and focused. At the same time, we understand that creating an ideal study space for your kid can be challenging for you. This is why, in this blog, we have compiled a list of 8 tips that will make the process much easier for you. 
#1. Find the right place (comfortable but not too comfy)
To set up a perfect study space for your kid at home, pick a spot that will keep your kid relaxed, focused, and alert. Choose a location that matches your child's learning preferences. In case you have several location options in your home where you can establish a study space for your kid, let them try each one and then choose the one which they like the most. One thing you need to consider before choosing the right spot is that it should be comfortable but not too comfy. Do not consider a bed as a learning space for your child because your kid might fall asleep in the middle of their lessons. 
#2 – Have proper lighting
It is important to have proper lighting in your kid's study space to make them concentrate entirely. If space is not lit properly or is too dark, it might make your child feel sleepy and put a strain on their eyes. If your kid likes to read or study at night, you can also consider placing a lamp on the study table. If natural light is available, make use of it to give your child a healthy and warm feel. So while creating a study space for your child, do not forget that light optimization is important.
#3 – Maintain study space temperature (should be neither too hot nor too cold)
Temperature is also one of the factors that can be quite distracting if ignored. The room temperature where your kid will study must be according to their comfort before they get down to their studies. Both too hot and too cold temperatures can waiver your child's concentration and drop their productivity levels. Thus, make sure that the space you choose for your kid's study can be adjusted easily to the ideal temperature.
#4 – A comfortable study table and chair
One of the essential things you should keep in mind while setting up study space at home for your kid is a chair and a table that will allow a good posture. If you want your kid to be comfortable while they are studying, pick a desk that comes between your kid's waist and ribcage when they sit at it. Also, when it comes to choosing a chair, select the one that fits best with the desk's height. 
#5 – Gather all the essentials close at hand 
Ensure that there is an adequate stock of all stationery items like pen, pencil, notebook, ruler, etc., that will be needed for your child's studies. In addition, also put a traditional pocket dictionary, calculator, and thesaurus nearby for quick reference. 
As schooling has been shifted to online, time management is often one of the most important and implicit skills that kids need to learn. Hence, consider treating your kid's study table with a beautiful clock. When used as a motivational tool, a clock can help them stay focused and more organized. 
#6 – Decorate to make it more inviting 
A warm and welcoming study space improves the productivity of your kid. Hence, encourage your child to personalize and decorate their learning space by adding artwork and decorative material that might help them get inspired and stay motivated towards their studies. You can also try painting the walls with appealing bright colors that make your kid feel better and more focused during their study time. Consider placing a plant near the table as it makes them feel relaxed, removes stress, and reduces anxiety. 
#7 – Organize everything well
A clutter-free, neatly organized study space can motivate your child to sit down and begin their study without any distraction. Ensure there is adequate storage and a well-defined area to help your child study in peace. A disorganized study table may make your child feel stressed out and overwhelmed. Thus, it is always good to have good drawers and storage spaces to place things properly. Having handy drawers close to your kid is crucial to ensuring a successful and smooth study time. 
#8 – Block out all the distractions
Consider choosing the place your kid is most familiar and comfortable with. Besides, make sure that the area you are picking is isolated and free from technological distractions like smartphones, video games, or TV to reduce temptation during your child's study hours. A technology-free study space ensures your child to be more concentrated and focused.  
We hope these tips will help you identify and set up an ideal study space for your kid. Follow these tips to make sure that you give your child the best environment to study and succeed in their online studies.