Happy is a man who can pursue his passion as a profession.
Remember your school days when one period of library, music, art or sports was like a breath of fresh air which every child waited for with anticipation. It was a fun time when the children got something new to explore. Rather there were children who discovered their passion , their interest which went  beyond academics into new vistas and new fields. Needless to say we have almost all great players, artists whose special expertise was discovered during school days.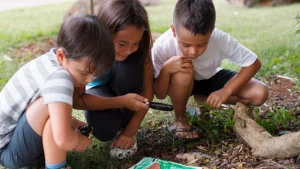 At The Blue Bells Schools, Gurugram, we give young and eager minds a chance to shape their tomorrow by encouraging them to explore a variety of activities through student clubs like Stagecomets (Performing Arts Club), Green Thumb (Eco Club) Turbochargers (Sports Club), Wordsmiths (Literary Club), Tekwizards (IT Club), etc. Through these activities, we promote thought leadership, innovation & teamwork in safe spaces. Furthermore, there are a lot of highly sought-after events like Aikyam- Out to Sprouts, Back to School, Academic Carnival- Gallery Walk, Sports Day cum Cultural Event to give children a sense and feeling of what it's like to perform and participate in a big event. 
Extra curricular activities are actually extraordinary activities which prepare us all for life. The students learn skills while doing group tasks and project work. They learn teamwork, adjustment, and setting goals. Several social skills like sharing, caring, resilience, respecting others, adjusting, exploring comes naturally during such activities. 
Extra curricular activities add value, knowledge, teaches time management and above all gives confidence to the child. It is socially and intellectually very fulfilling.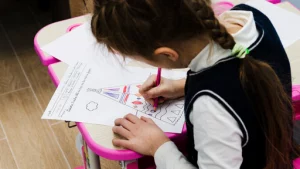 Some parents feel that these activities are but a waste of time. Studies have shown that taking part in extracurricular activities can boost the child's overall grades. Participating in activities they like is said to improve the students' brain function. Studies suggest that participating in high endurance sports in schools such as football, athletics, badminton can help build the child's stamina , concentration and give them an edge while writing exams. Along with higher academic goals, kids participating in extracurricular activities also have positive attitudes towards themselves, their school, and others.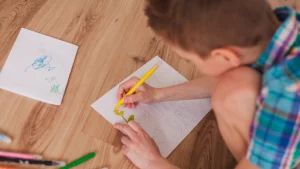 It's important to encourage the child in their extra-curricular activities. Even if they don't enjoy them at first, they should be supported and told how much talent they have for the activity. The activities help children to understand which career path suits their needs best because of all the exposure they get over the years. 
So encourage children to learn new life lessons which go a long way in a child's life.
Rightly said" The battle of Waterloo was won in the playfield of Eton"