Personalised learning is an educational approach that focuses on each learner's needs, interests, goals, and abilities. It accentuates students' own decisions about their own education. It lets them choose what they learn, and at what pace.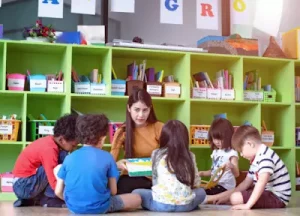 Every learner has their own strengths and weaknesses. At The Blue Bells School, the aim is to analyze the skill set of each student and help them enhance their abilities. Best schools in Gurgaon, via personalized learning, ensure that the students learn in a mentally and emotionally secure setting. It puts an end to the pressure of keeping up with everyone else and promotes the idea of learning at your own pace.
Personalized learning comes with the below-mentioned benefits for children:
1. Allows students to move at their own pace 
Every learner has their own strengths and weaknesses. The pace of learning isn't the same every time for a student. Allowing students to learn at their own pace gives them the option of learning more where they excel, and taking more time where they struggle. It also helps to cut down barriers between students of different skill levels.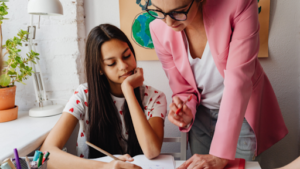 2. Allows students to be responsible for their own learning  
Students perform best when they are motivated to complete a task simply because they like the task. Learning excels when the students don't need any extra nudge & are willingly going the extra mile to learn something new. Personalized learning makes students intrinsically motivated to learn. Instead of being told what to learn, at The Blue Bells School students can choose their own path out of a set of options. 
3. Allows effective peer learning 
With personalized learning, students can also present their knowledge to their peers. This is an excellent way for students to test their learning. It also widens the array of topics explored in the classroom because each student can effectively explore a new avenue of learning.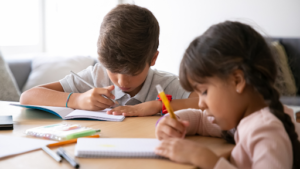 4. Provides an alternate method of assessment  
Standardized assessments are a part of all top CBSE schools in Gurgaon. Their efficacy, however, is questionable. Not all students are able to prove their knowledge best on theoretical tests. Some may do better with essays, presentations, or creative projects.
Personalized learning evades these problems. When students are allowed to choose how to show their learning, they are encouraged to choose an alternative method. For example, they could make a presentation or a creative project.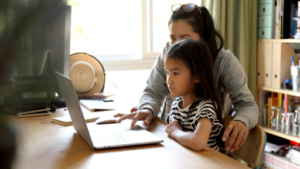 5. Helps in developing 21st century skills 
The 21st century is not a "one-size-fits-all" environment. While in the past people had flourishing careers in a single company, it is now very common for people to move around a lot in their careers.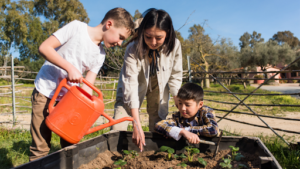 In order to adapt to the needs of the modern world, if need be, the learners have to be prepared to forge their own path. This is exactly what personalized learning encourages. At The Blue Bells School, students in a personalized learning setting will learn how to gauge their own strengths and weaknesses to decide their own path.
Personalized learning is a type of teaching in which the topics, areas of focus, the pace of learning, and methods used are altered to each learner's needs. The content, goals, and learning objectives keep changing from learner to learner. The activities are relevant to each learner. In this approach, children are encouraged and empowered to become active participants in their learning.